Inner Sanctum Yoga provides Hatha yoga classes in Ashburton, Malvern and Hawthorn. The teacher and founder of Inner Sanctum Yoga, Ernestine Burnett, is a registered member with Yoga Australia (http://www.yogaaustralia.org.au)  and qualified in 2011 from the Victorian Institute of Yoga Education and Teacher Training in Hampton  with an advanced diploma of yoga teaching (www.viyett.com.au).
Hatha Yoga is one of the most popular systems of yoga practice. It is known as the branch of yoga that unites pairs of apparent opposites, referring to the body and mind union and most other dualities in life. In yoga we aim to find the balance between action and reflection, between like and dislike, past and future. As we search for balance and harmony we find health and happiness.
The Hatha yoga style is easily adapted to anyone's level of fitness and flexibility. In each class we harmonise movement, mind and breath. Mindfulness, a logical consequence of this practice, becomes automatically a part of our everyday life, the more yoga we practice.
In general, yoga practice is about developing the courage to take responsibility for our own health and well-being so life can be experienced from a balanced and contented viewpoint.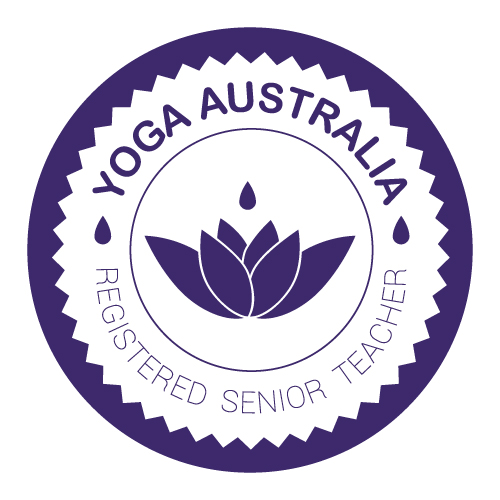 Allow the river of the mind
to flow freely,
without conceptual constraint,
through the open landscape of awareness,
and the gold of realization
will wash up on its own.
From "Transparent Leaves for the Tree of Life" by Georg Feuerstein